Below are a few examples of my work. I hope they inspire and delight you...
I came accross this stunning photo in a magazine add for sunglasses, and the 11"x14" pencil drawing Dark Glasses was created! I loved the extreme angle of the model's head and the sharp detail of the face against the blurred neck. It is still one of my favorite pieces!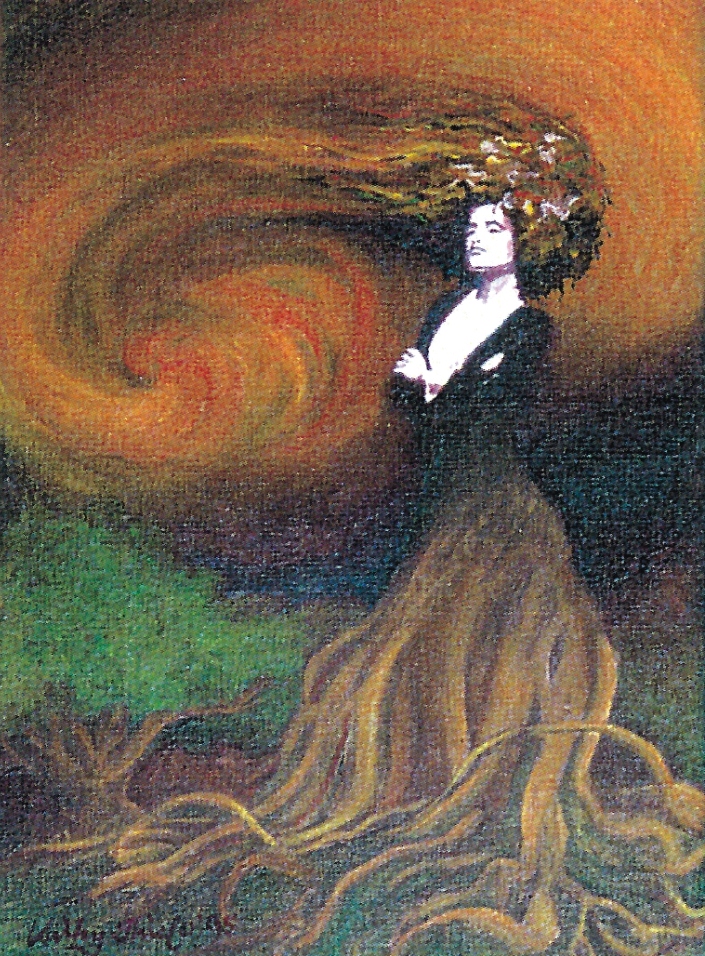 Soul Connection is a 12"x16" oil painting on canvas board. I started this piece with a figure found in a magazine. Attracted to the contrast between light and dark, I imagined the feeling of the painting while in meditation. I was definately a conduit through which the creative energy flowed as this painting came together very easily.
Spring (Peace River) is a 9"x10" colored pencil painting on colored paper completed in 1994. It was entered in a juried show at the 1994 Commonwealth Games in Grande Prairie. When I saw this original photo, I delighted in the play of the light and shadows on the pavement of the, (then) Twelve Foot Davis Memorial overlooking the town of Peace River, AB. The memorial has since been relocated.
Andy's Dog Danger is an 11"x14" colored pencil on colored paper painting. Danger was a german shephard specially trained by my client and this painting still hangs as a reminder for her.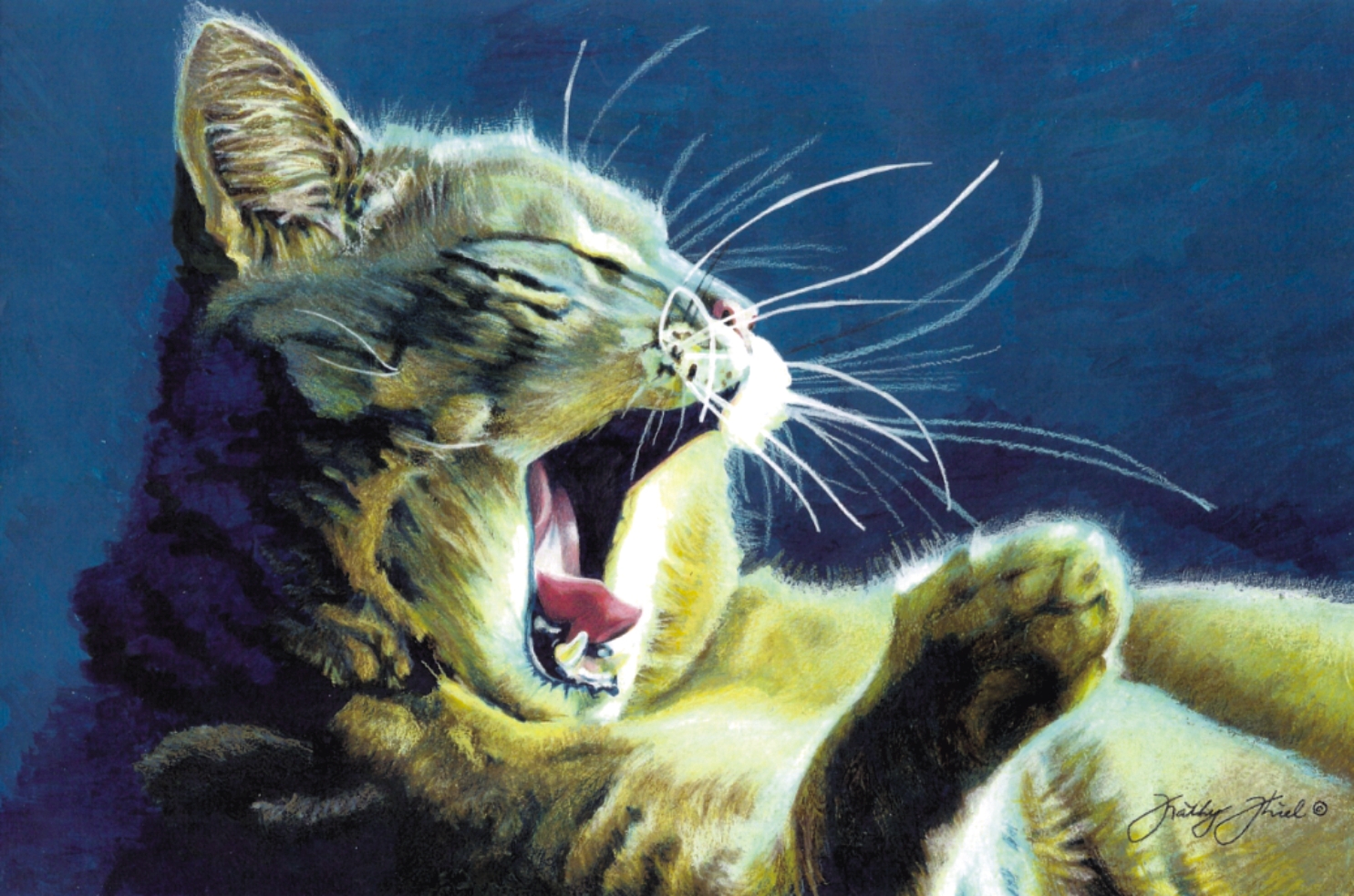 The Yawn is a 9.5"x14.5" colored pencil painting over acrylic underpainting on illustration board. When I saw this picture in a cat calender the intimacy of the pose inspired me to paint it. Once again my artistic muse was captured by the contrast between the highlights and dark background. I love the details.
Backlit Swan is a 7.5"x14.5" colored pencil painting over acrylic underpainting on illustration board. I loved the delicacy of the swan's neck contrasting with the dark background and the way the light plays on the rippling water. This original photo was taken at the Calgary Zoo coming back from a trip to Billings, Montana, where my artist friend and I took a wildlife painting course.
Do you see something that inspires you — that touches your soul?
Let's talk about your specific custom artwork project...